OVERNIGHT TRIPS
---
Overnight canoeing and rafting trips should be undertaken only by experienced floaters. All of the these trips take you through very remote areas and there are very few communication areas such as cell phone service, public phones, restrooms, or stores. It is possible that you could be affected by inclimate weather, etc. Remember that you cannot be picked up after you set out from your put-in point, so plan accordingly with food, water, clothing and shelter.
Remember that the rafts will float somewhat slower than canoes, so if you are planning an overnight raft trip, talk to us about floating times, rates, etc.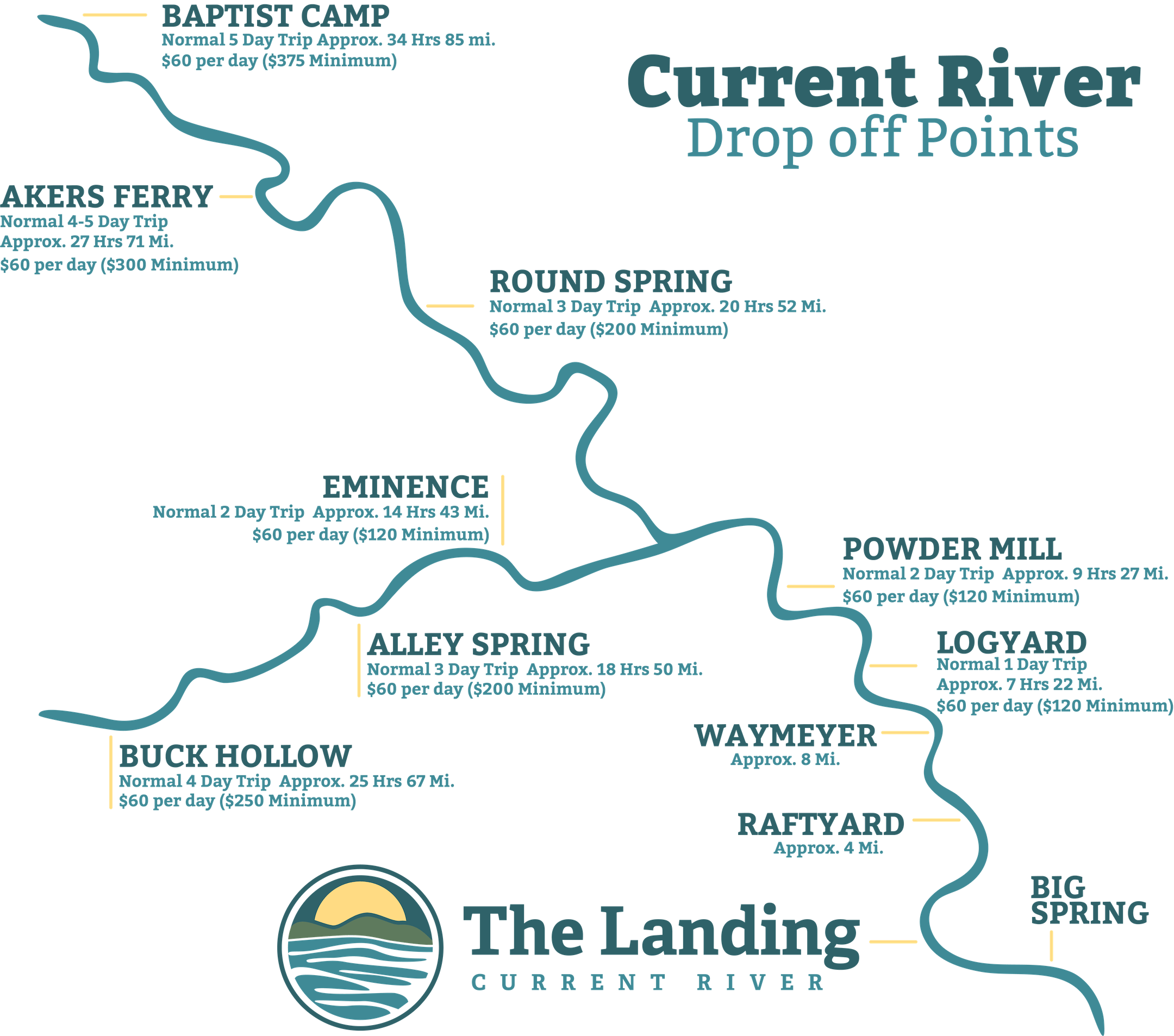 ADVENTURE IS WAITING AT THE LANDING
---
The Landing is home to The Rosecliff Lodge, The Blue Heron Restaurant, The River Centre and The Landing River Store. Each offers the best services of its type anywhere on Current River, one of North America's best recreational streams. Come out and join us, you'll be glad you did!