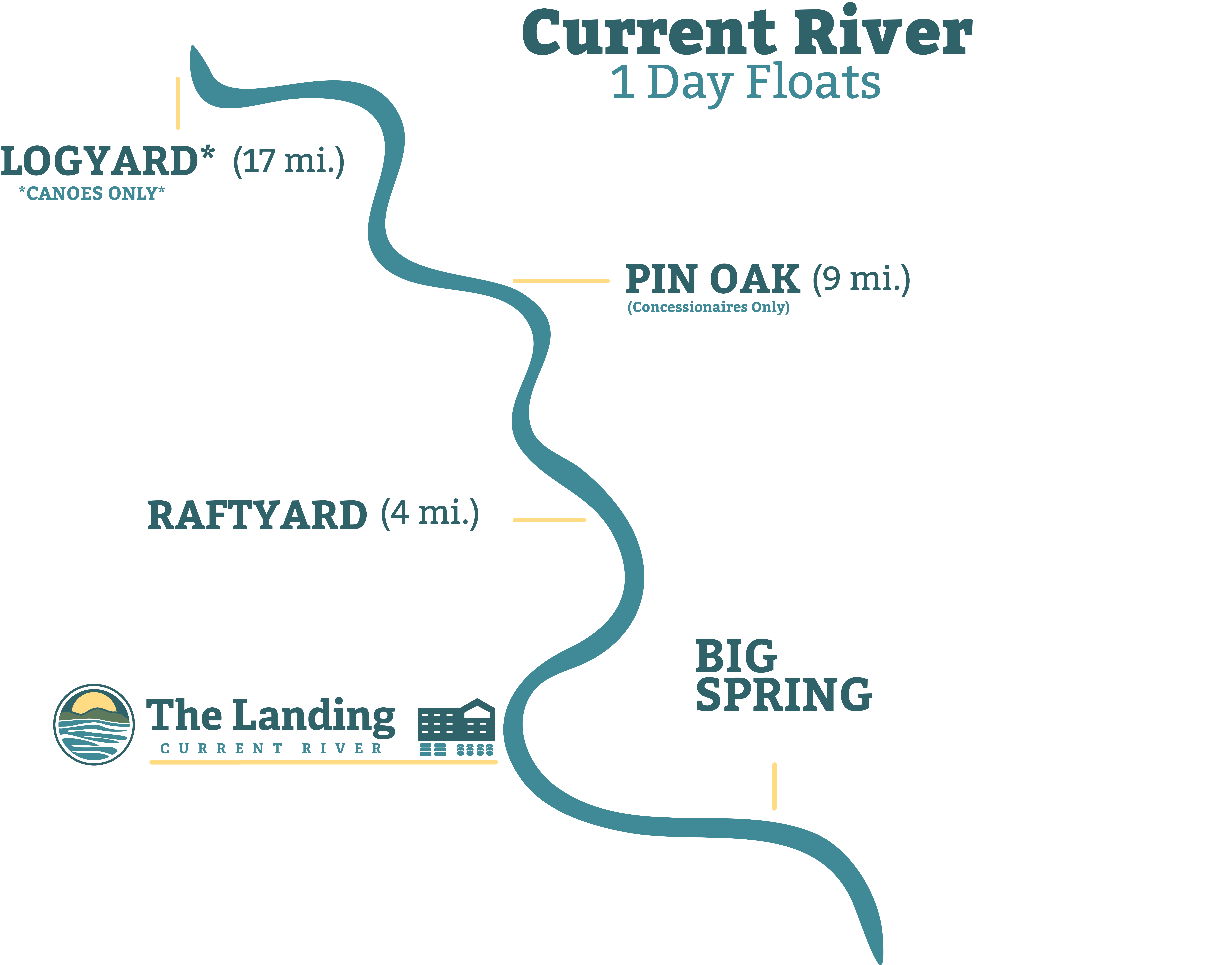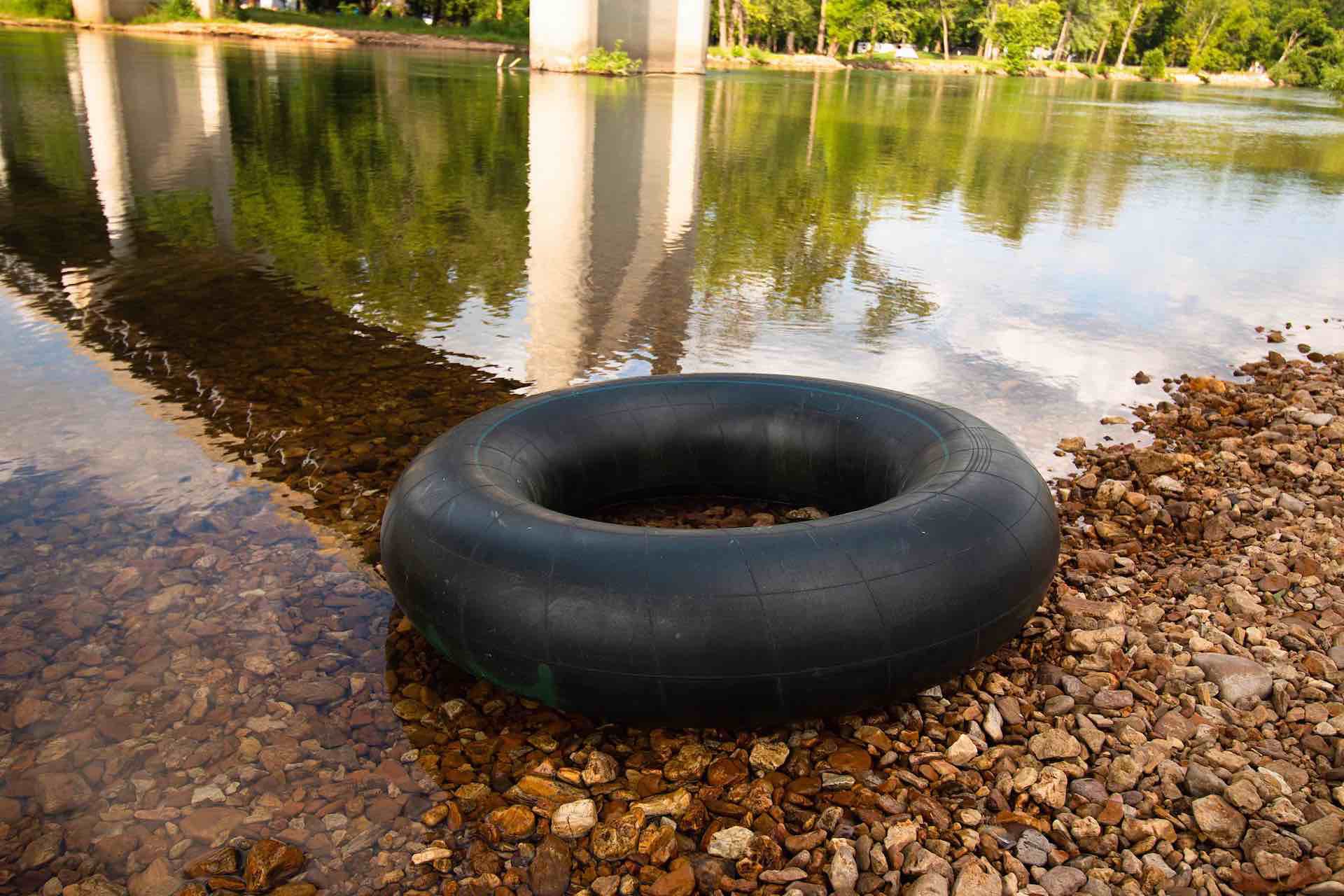 Standard Tube
The Current River Original. If you like to keep it simple and do it the old fashioned way, the rubber tube is the tube for you.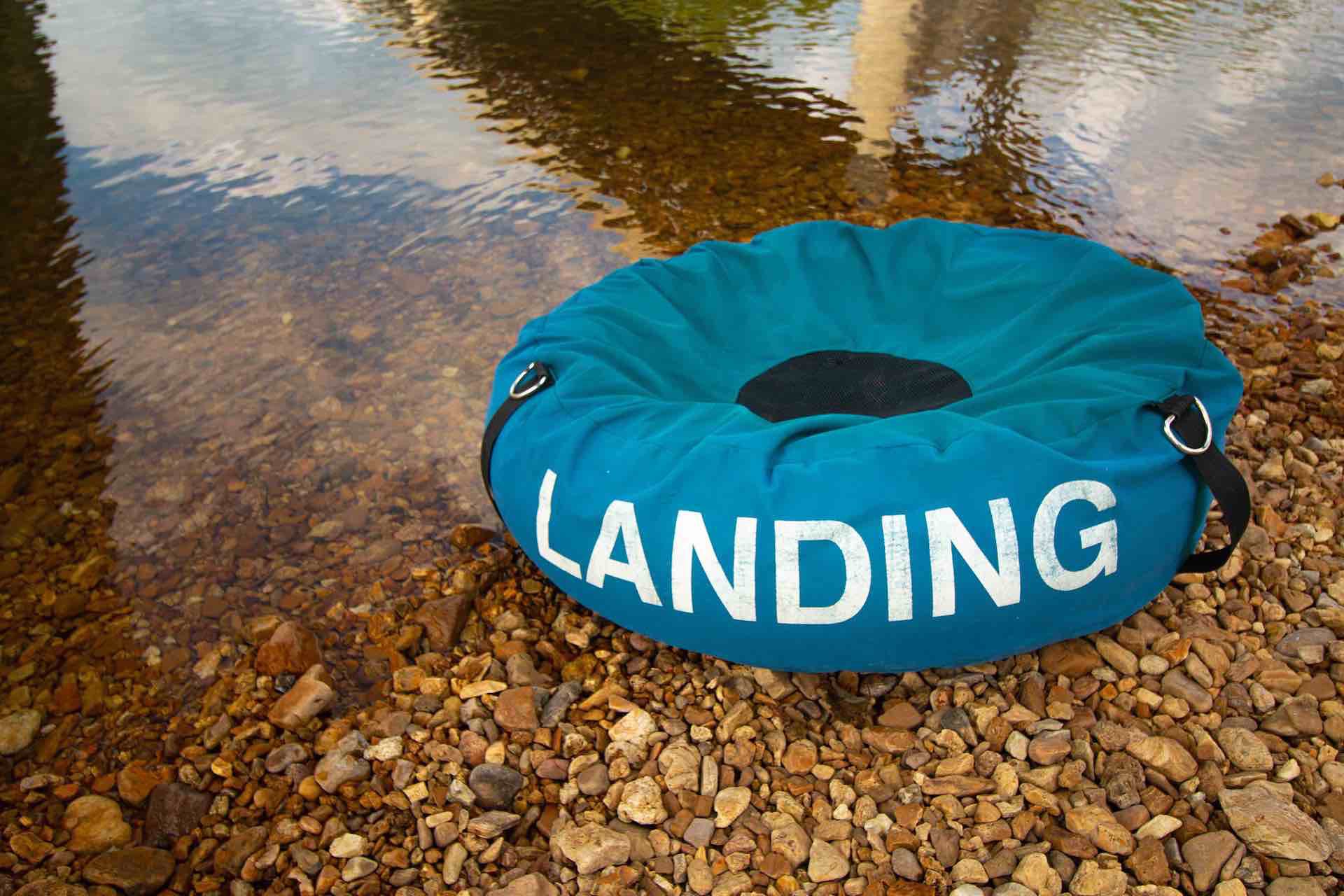 Current River Cadillac
Cadillac tubes are tubes with a fabric cover and a mesh seat. They provide better back support to make your tube float more comfortable, and the cover keeps the tube from getting hot from the sun.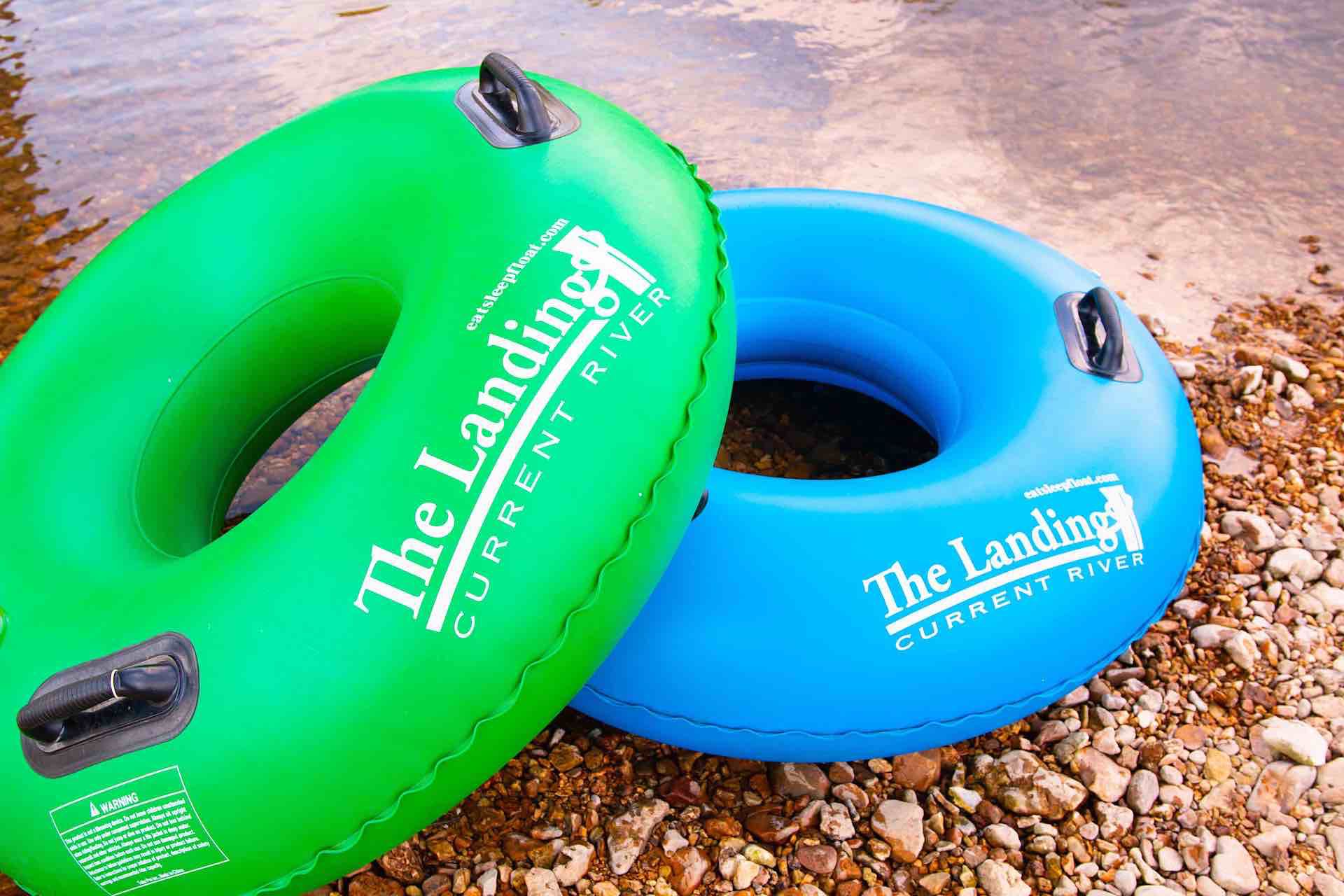 Deluxe Tube
The deluxe tube is made from heavy duty PVC. They include two handles that make it easy to move your tube in and out of the water.
Lazy Blue
An upgraded version of the Deluxe Tube, with a backrest and included cupholder.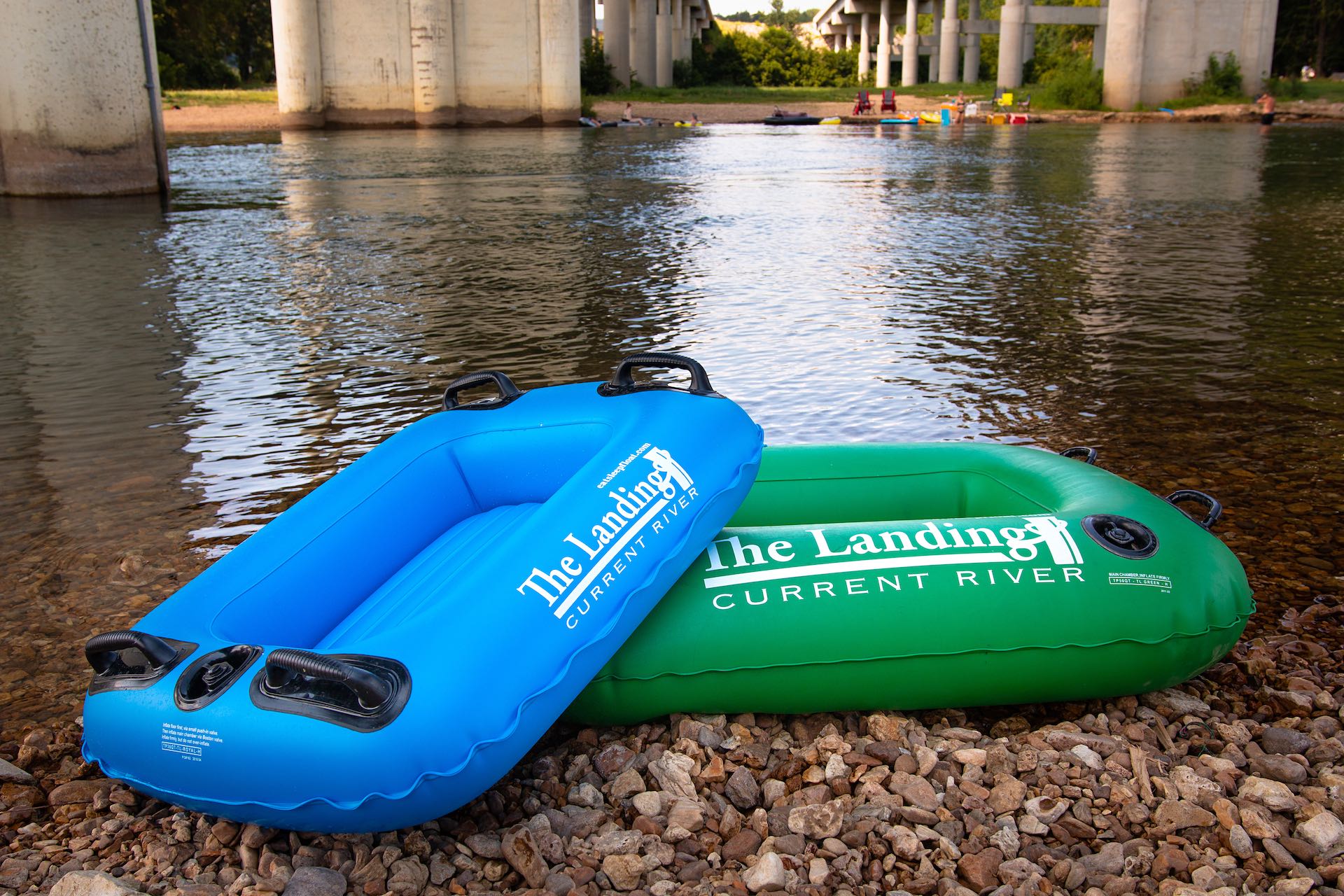 Deluxe Cooler Tube
If you are taking a cooler with you on your tube trip (recommended) you will need this specialized tube to float your cooler.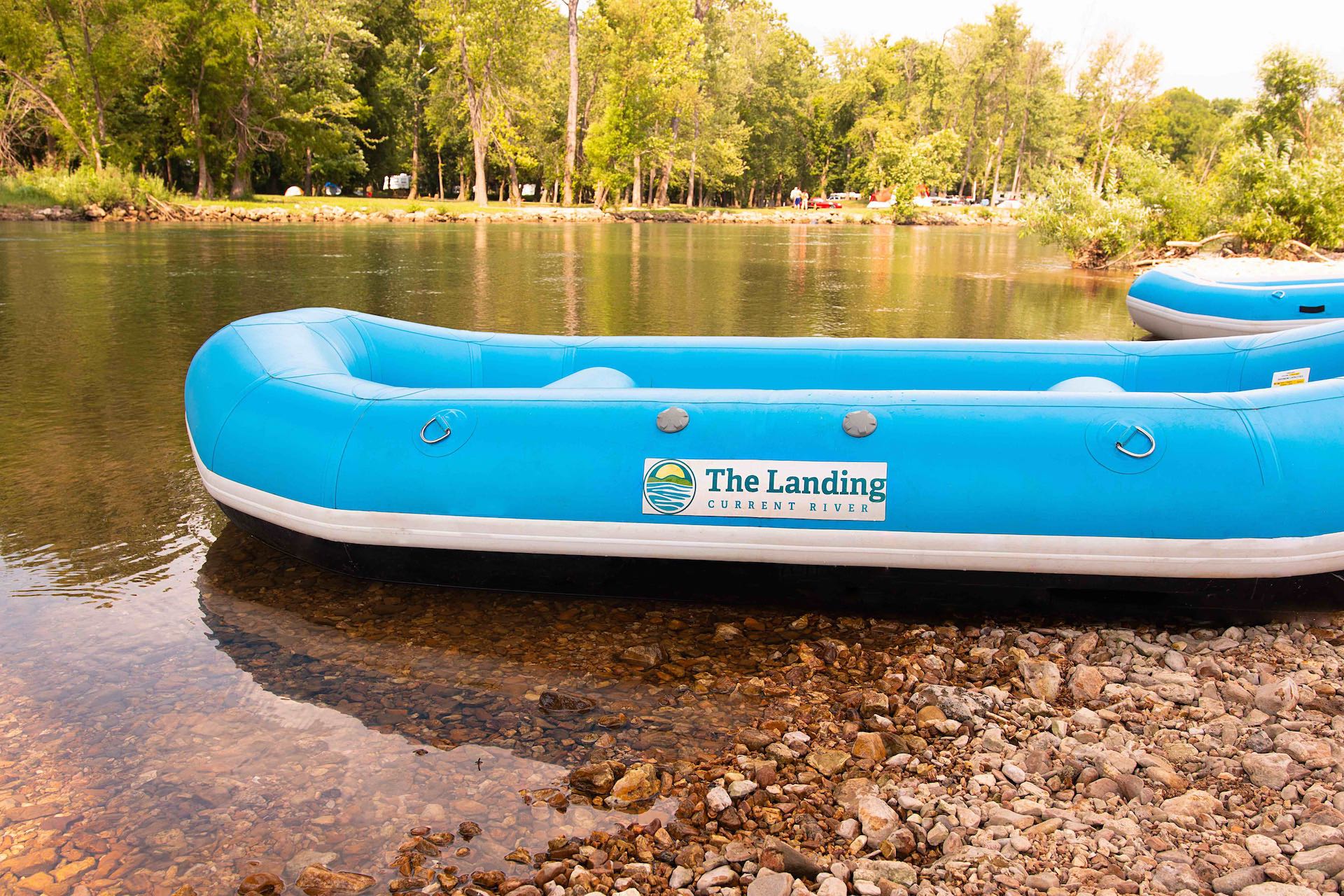 Rafts*
The Landing offers a large selection of 6 man rafts which are great for families and groups of 6 or less that want to float together. Our heavy duty PVC rafts are 12 foot long and 6 foot wide.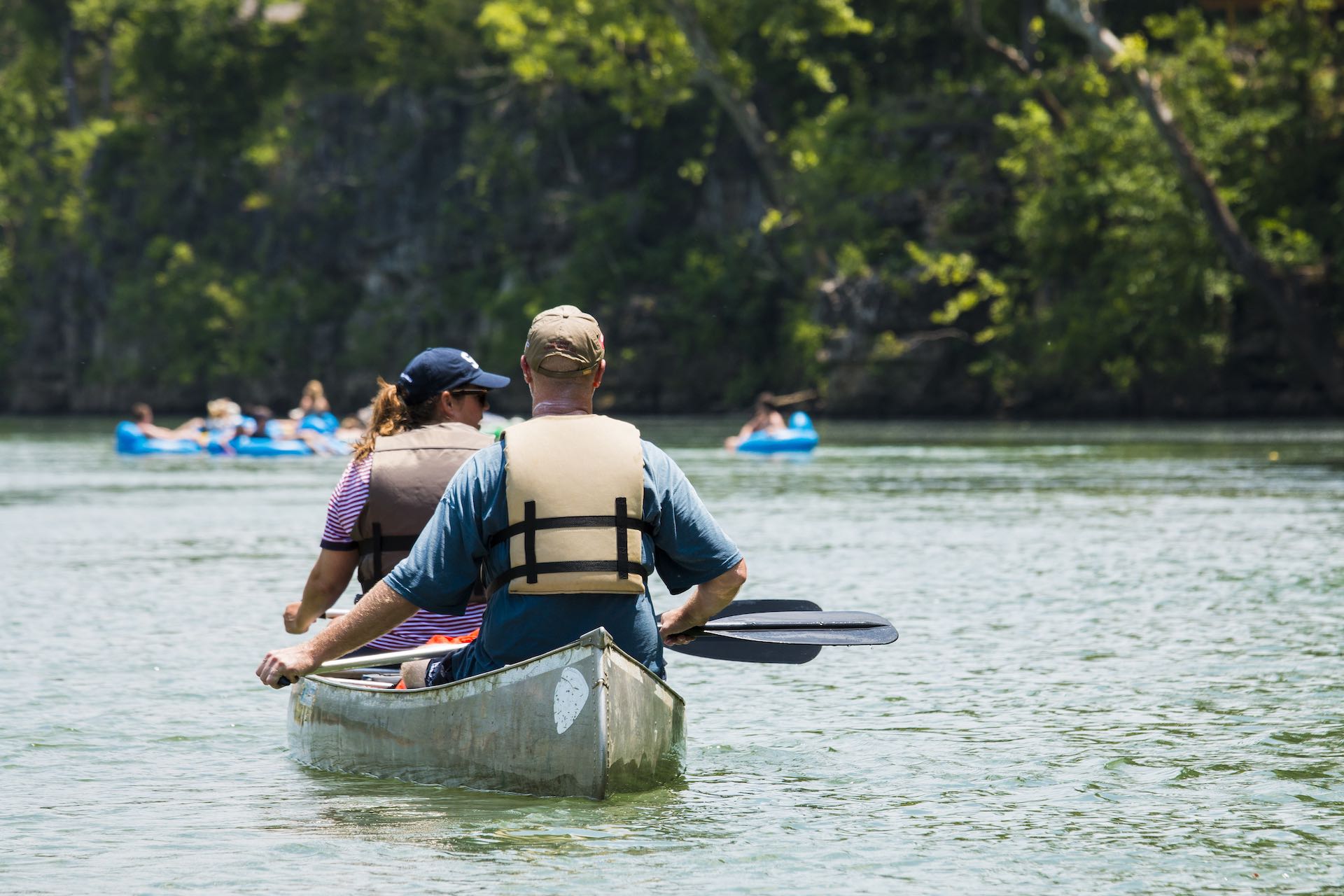 Canoes*
Canoeing the Current River is as famous as it is fun. Most of our canoes are 17 feet Osagian brand, 2 person canoes. Easily maneuverable, the canoe floats twice as fast as any other vessel. Each canoe has plenty of room for your cooler, fishing tackle and river gear.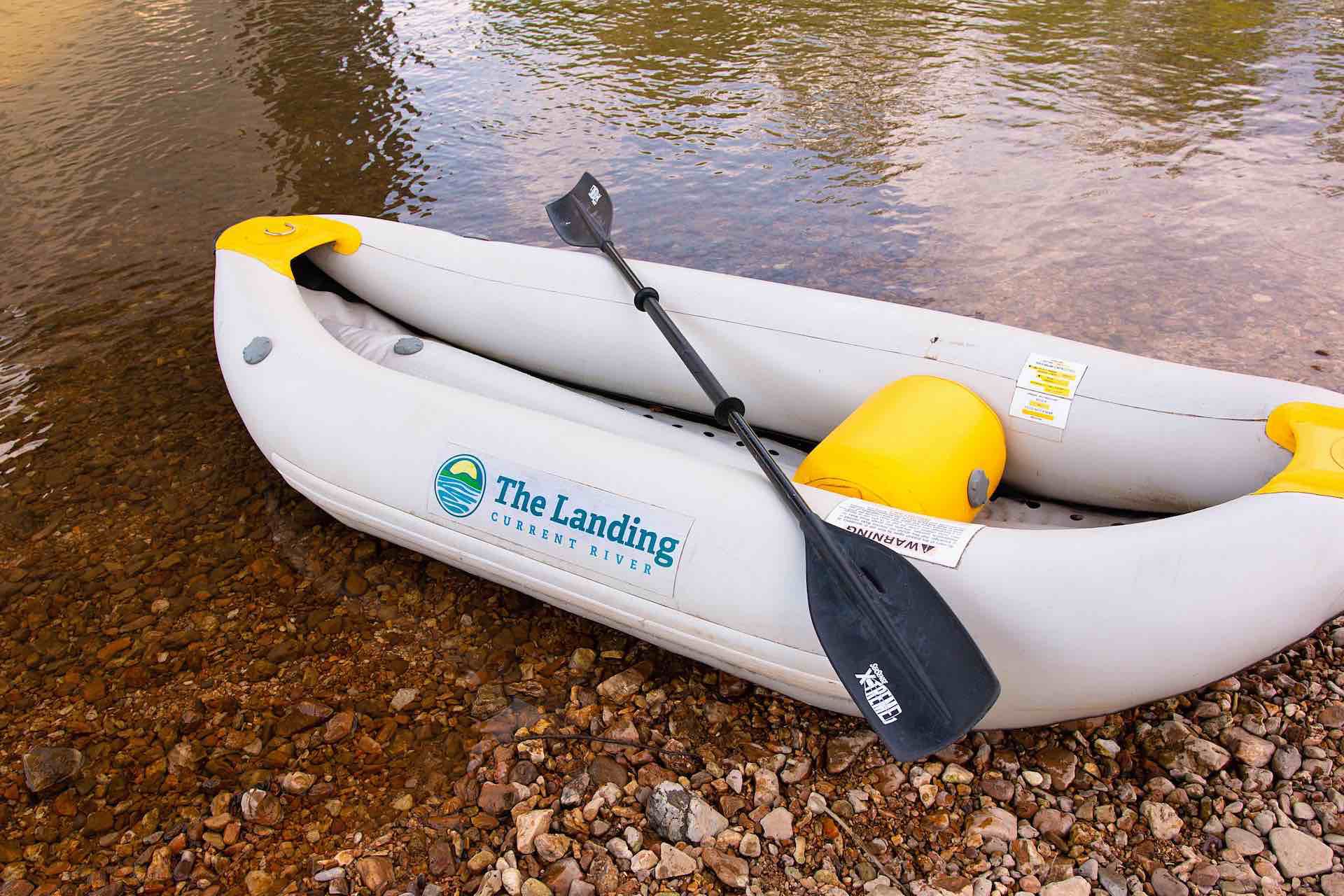 Kayaks*
The Landing offers a large selection of colorful one man, self-bailing, inflatable kayaks. The capabilities of our kayaks make a very enjoyable single user experience.
*Reservations are highly recommended for these vessels on Summer weekends. To place a reservation, please call the River Store to arrange your group reservation. Final payment is due the day before your reserved date. On the day of your reservation, please come into the River Store to get your river pass and start your trip!